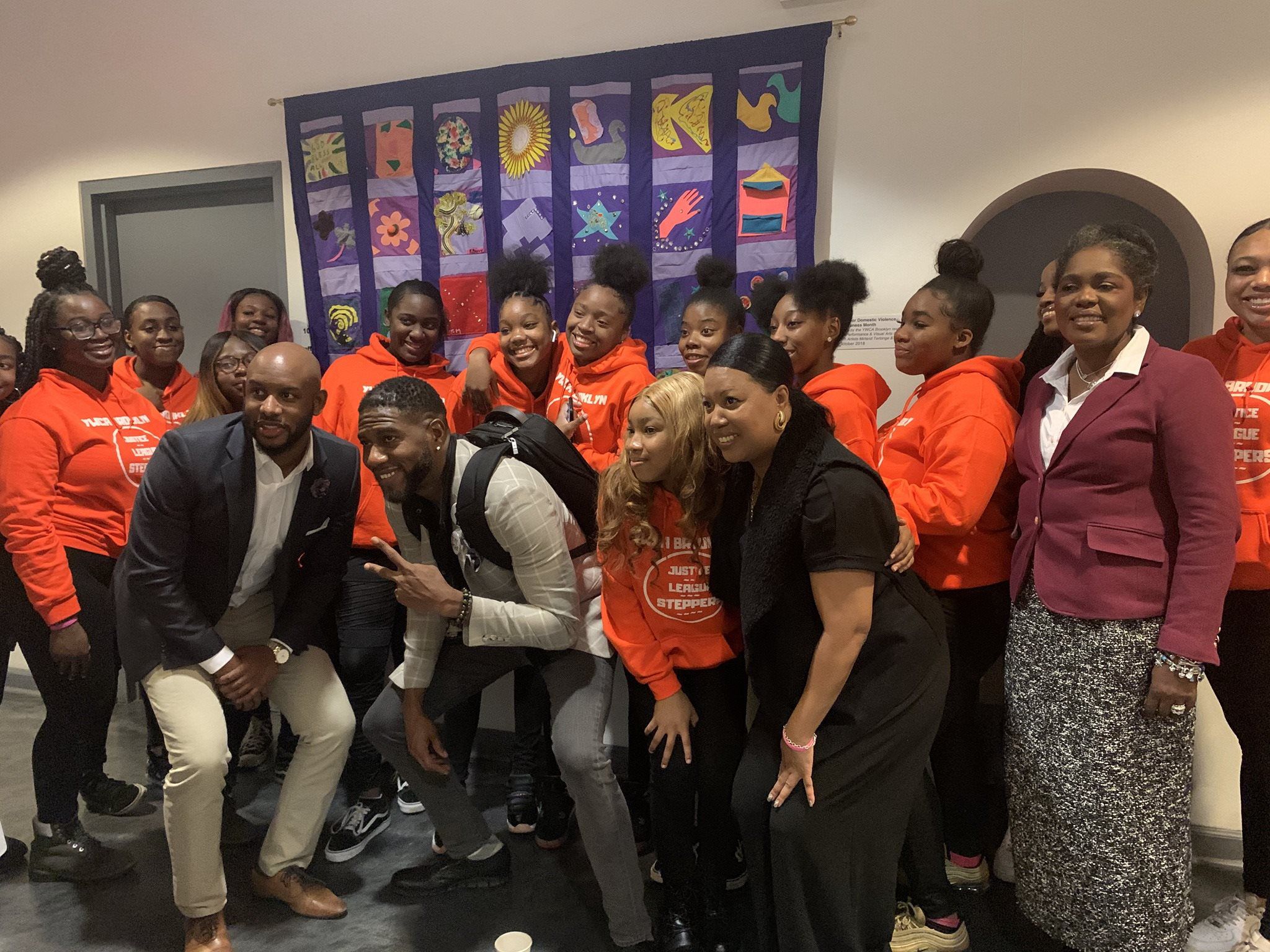 National & International Programs
Our programs offer a wide range of opportunities for youth and adults to learn and grow. Since our inception, our goal has been to impact lives through empowerment. We aspire to inspire and respond to the call of duty. We have a moral responsibility to uplift and fan the flicker of hope in everyone that we encounter.
To date, we have been able to achieve the following:
Launching a virtual ESL program in summer 2020

Haiti Teacher Lear Certificate Program endorsed by Metropolitan College of New York 

On-going Professional Development with educators abroad

Yearly Youth Summits in collaboration with the Flatbush YMCA and YWCA

Yearly Talent Ed Summer Workshop Camp in Haiti

Donation of laptops to educators in Haïti

Distributed over 3,000 backpack, hygiene kits and raincoats
Scholarship given to high school graduation seniors in NYC and students living abroad

Distributed dictionaries, Luci Solar lights and instabulbs (lightbulbs) to teachers and students

Running an intensive Teacher Lead Certificate Program in Haïti Blood drives in collaboration with the Bridge Multicultural & Advocacy Project and Maimonides Hospital

Partnered with Long Island University, Brooklyn, for annual mission trip to Haiti (2015)

Yearly barbering training program and distribution of barber supplies to young men as a business start-up
Our programs are divided into two categories, National and International We invite you to click the links below to peruse through our different programs
2023 Scholarship Recipients
Graduating from Benjamin Banneker Academy of Community Development (BBACD) H.S.
A shortened list of Projects:
Girl Scouts (Daisy, Brownie, Junior, Cadette, Senior, Ambassador) 2010 - Current

Banneker Marching Band 2019-2020

Banneker Twelfth Grade Representative 2022-2023

Young Women Brooklyn Lead College Access and Leadership Development Program

(YWCA) 2019-2023

Environmental Corporation Work, Learn, Grow (ECWLG) Program 2021-2022

Summer 2021 Youth for Change Summer Internship - 2021

Principal and Assistant Principal Administrative Assistant 2021-2023 Public School Athletic League (PSAL) scorekeeper and DJ - 2021-2023

President of National Association for the Advancement of Colored People (NAACP) - 2022-2023
Graduating from Midwood H.S. Humanities Program
A shortened list of Projects:
New York National Guard· Brooklyn, NY — Private E3

Completed Basic Combat Training(BCT)

Train and help new recruits in the fundamentals of the U.S. Army YWCA- Nonprofit Organization· Brooklyn, NY — YWCA leader Virtual Text Bank- encouraging eligible voters to vote

Stevens Business· MarketWatch — Investor

Ranked 200th place out of 600- Invest in Virtual stock exchange NYC Votes· Virtual —Volunteer

Global Shala· Virtual — Innovative Consultant Internship

Debate Club· Midwood High School — Member

Participate in Public Forum team competitions in New York City Urban Debate League
Graduating from Brooklyn High School for Law and Technology
A shortened list of Projects:
Global Action Project - (2020)

Girls Group at Flanbwayan Organization (2020) Oratory Competition - (2020)

Youth co-researcher at ICI (Intergenerational Change Initiative) - (2021-2023)
Fluent in Haitian Creole, English, and French
2022 Scholarship Recipients
Scholarship Recipients for 2020